Good morning and welcome to another edition of "RunningYogiMom" featuring nothing to do about running or yoga, and barely touching on motherhood because that all makes sense, right? Doesn't matter…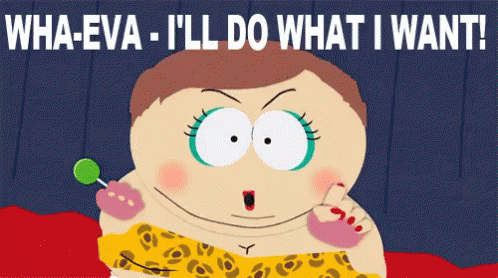 I am here to share with you my book recaps of the month and progress on my own writing to keep me accountable. Did I make a resolution this year? Meh, kinda… I decided I didn't want to stretch my reading goal like I have the last 2 years and instead keep it attainable and entertaining while I try to focus on writing my memoir. So if you follow me on Goodreads, my 2022 reading goal is set to just 50 books this year. Certainly a stretch for some, but given my addiction to literature, I thought it was pretty casual. I would really love to hit about 50,000 words on my memoir and also hope to work out some details compiling resources and information around finding out how to get this thing accomplished.
Anywhooooo, I digress. Perhaps someday I will return to writing about running, or include some yoga on my insta again… In the meantime, here's what I read in January!
The Heart's Invisible Furies by John Boyne – I found this little nugget in a Little Free Library in West Virginia. It had been on my radar because of bookstagram and it was a 2017 book of the year winner. At almost 600 pages, it's a doozey to start the year off with, but my friends I implore you to snag a copy of this asap!
It's written from the perspective of one man, beginning before his birth following his mother being cast out of her strictly Catholic Irish community for being knocked up at just 16-years-old. It follows his life as he grapples with very odd adopted parents who he never really feels connected to (as they insist he calls them by their first names and refer to them as his "adoptive mother" or "adoptive father), as he struggles to understand his sexuality and self-expression, and throughout his various life decisions and tragedies.
To rate this a five out of five stars is not doing it justice. It is absolutely incredible (a phrase I am aware I say too often but have no other way to describe it).
Favorite Quote: I can't choose one. There are so many little humorous or heartbreaking quips. It's brilliantly written.
The Light of Days: The Untold Story of Women Resistance Fighters in Hitler's Ghettos by Judy Batalion – my first book club read with the #Governnerds and it ripped my heart out page after page! Absolutely wrecked me. Unconditionally one of the most important stories I have ever consumed. It follows Jewish women through the early 1940's in Poland as they [attempt to] rise up against Germans, Polish Nazi-sympathizers, and transform Jewish youth groups into fighter cells across Poland, Nazi ghettos and war (read: death) camps.

At times I could not understand how humans were being treated this way. The horrors of what happened in WWII extend beyond my comprehension. Additionally, the strength these victims had is nearly unimaginable.

I didn't know about the women's roles in the uprising, but learned that they were chosen for a number of reasons: often times men were forced to "drop trow" and if they were circumcised, the entire family was killed on the spot. Additionally, men were more often sent to Hebrew schools whereas women were sent to polish public schools and had an easier time assimilating and speaking multiple languages, sometimes spending years "passing" as Christians.

Absolutely recommend. Please read this. Another 5+ stars if there could ever be.
Favorite Quote: too many to choose from, again; however, "It is deeply troubling to make laws about what historical narratives are allowed to be told—it shows a rulership interested in propaganda, not truth." might suffice.
Reckless Girls by Rachel Hawkins was my January BOTM pick. I had previously read her debut, The Wife Upstairs, and while I didn't feel like there was as much "hype" around this one, I think I liked it a bit more. Now, that being said – the plot is completely not possible. You can't go into this one thinking you're reading about something that you can put your own self into. But nostalgia be damned if it doesn't remind me of a few b-type movies I was a sucker for in the late 90's and early 00's (minus the references to Insta).
Goodreads synopsis:
When Lux McAllister and her boyfriend, Nico, are hired to sail two women to a remote island in the South Pacific, it seems like the opportunity of a lifetime. Stuck in a dead-end job in Hawaii, and longing to travel the world after a family tragedy, Lux is eager to climb on board The Susannah and set out on an adventure. She's also quick to bond with their passengers, college best friends Brittany and Amma. The two women say they want to travel off the beaten path. But like Lux, they may have other reasons to be seeking an escape.
Shimmering on the horizon after days at sea, Meroe Island is every bit the paradise the foursome expects, despite a mysterious history of shipwrecks, cannibalism, and even rumors of murder. But what they don't expect is to discover another boat already anchored off Meroe's sandy beaches. The owners of the Azure Sky, Jake and Eliza, are a true golden couple: gorgeous, laidback, and if their sleek catamaran and well-stocked bar are any indication, rich. Now a party of six, the new friends settle in to experience life on an exotic island, and the serenity of being completely off the grid. Lux hasn't felt like she truly belonged anywhere in years, yet here on Meroe, with these fellow free spirits, she finally has a sense of peace.
But with the arrival of a skeevy stranger sailing alone in pursuit of a darker kind of good time, the balance of the group is disrupted. Soon, cracks begin to emerge: it seems that Brittany and Amma haven't been completely honest with Lux about their pasts––and perhaps not even with each other. And though Jake and Eliza seem like the perfect pair, the rocky history of their relationship begins to resurface, and their reasons for sailing to Meroe might not be as innocent as they first appeared.
When it becomes clear that the group is even more cut off from civilization than they initially thought, it starts to feel like the island itself is closing in on them. And when one person goes missing, and another turns up dead, Lux begins to wonder if any of them are going to make it off the island alive.
I'm rating this one a 4, but it's probably rounded up from a 3.5 in reality. I can cushion it coming off such a heavy read from The Light of Days so this was a lovely palate cleanser and a bit refreshing.
Favorite quote: "Plus, it seems cool. To spend a little time off the grid." She smiles and rolls her eyes. "I know, you're probably thinking I've seen The Beach one too many times."
"No," I say, sipping my beer and grinning. "I was thinking you read The Beach too many times. You strike me as a book-before-the-movie kind of girl." She clinks her bottle against mine. "Fuck yeah."

Think Again by Adam Grant via Libby App was recommended by the Governerds and Sharon McMahon of @SharonSaysSo. It was good. It started off really strong and I just lost steam with it. The concept it great in that reimagining and reinventing yourself and your thoughts will keep you relevant. You ability to adapt your perspective over time and not pigeon hole yourself into an echo chamber is essential to your resilience. I especially liked the examples with the Blackberry creator, the background behind the Dunning-Kruger effect (which, I know SOOOO many people who are guilty of – myself included), and the Wright brothers but really didn't find a lot of the concepts new. Perhaps is my background in sustainability, that we were taught about adaptability and flexibility to stay resilient and if you apply biodiversity to a train of thinking, the most biodiverse will stand most strong in times of adversary or change. It did feel particularly relevant with the last 2 years being a pandemic while I'm trying to run a Tour department, which thrives off -heh- tourism, during a time when everyone is preaching at each other to stay home…
Rating: 3 out of 5. Good background listening, nothing particularly riveting.
Favorite Quote: "We favor the comfort of conviction over the discomfort of doubt,"
Writing update – though it was a slow start to my year for reading, I did finally put words to paper and have started the process of writing my memoir! I currently have about 3200 words down and a few memoirs selected to read as research during this process. The overall goal is around 50k words and I'd like ot have my first draft done by November of this year. Since the 10-year anniversary of my plane crash is coming up in 2023, that's my target date for publishing and doing the damn thing. If anyone has any advice, I'd love to hear it! Similarly, if you have contacts in the publishing realm, please send my contact info. I think I have a really great story, and people have shown genuine interest in it so having that interest converted to a published book would be my dream!